Nifteen - Little Spin Tablet Sleeve 8"
This Nifteen Little Spin Tablet Sleeve is large enough to hold your 8 inch device, your mobile phone and your stationery essentials. It has a stylish slimline design which can be easily slid into your bag or backpack.
It can carry a device up to 8 inches in size.
The sleeve has a padded construction to provide protection to your device.
It's easy to slide your tablet into the sleeve, plus you can also carry small documents inside.
The zip closure will keep your items safely held inside.
The 2 tone, teal design is bright and stylish.
It's easy to carry the sleeve on its own using the built-in wrist strap, or you can slide it inside another bag.
Colour: Green 
Fits Laptop Size: 8"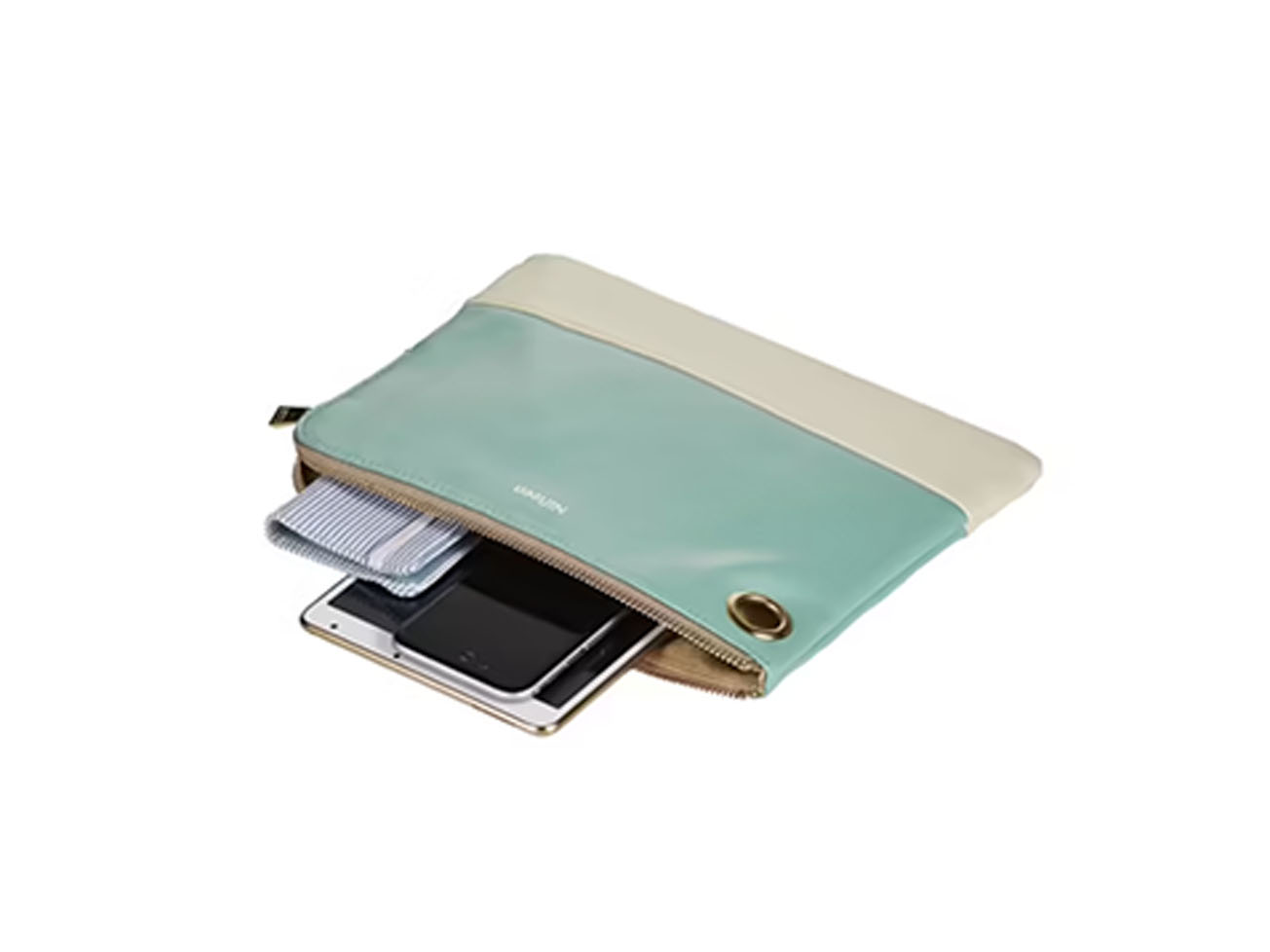 There are organiser pockets inside so you can carry your mobile phone and other essentials with ease.